DECEMBER POTLUCK AND GENERAL MEETING
At our general meeting on Monday, December 9th we will have our Potluck Dinner at 6:00 pm! The LOE will provide the dessert and ham and Leo Stapleton will cook a turkey. All LOE members and their SO/guests are invited to attend. Please bring a side dish for 12 to comple-ment ham or turkey. The officers and their SO's will be our guests.

HOLIDAY BAZAAR
OUR BAZAAR WAS VERY SUCCESSFUL!! Thank you to Co-Chairs Shirley Hornback and Bonnie Mac-Duffee. They thanked everyone who donated or made items and those who helped out in any way. Kay Valois thanked all who baked pies and specialty desserts and the ladies who helped her. Marianne Palassou thanked Bob MacDuffee, who made the Seafood Chowder, and Larry Osgood, who made the Chicken Soup. And a thank you goes to her workers who set up, served and cleaned up. She also thanked Jack Price, Tom Horn-back and Jay Tank for doing the dishes. The LOE wants to thank Shirley Hornback for the many years that she has been the Bazaar Co-Chairman! She is turning the job over to Pam Stimmell who will also do an excel-lent job! Bonnie MacDuffee will continue as the Co-Chair!

The Holiday Baskets are on display and you can purchase your tickets up until December 7th. The winners will be drawn at the Tom & Jerry Party on Dec. 7th. Everyone who attends is to bring a hors d'oeuvres.
There will be a Holiday Bazaar Critique Meeting on Monday, January 13, 2020 at 9am. This is for us to go over what went well and what could use some improvement. If you can't attend you may give your suggestions in writing to Pam or Bonnie before the 13th.

COOKIES TO THE VETERAN'S HOMES
Leo and Shirley Stapleton delivered cookies, Bombas socks and clothing to the Veteran's Homes in The Dalles and Salem on October 22nd. We collected 439 dozen cookies from the LOE, the Quilt Guild, the Rolling Elks and the VFW. Leo & Shirley received shirts, jackets, shorts & Jeans from the Levi store in Eugene. We also sent popcorn and breakfast rolls. The Veterans are always so appreciative of our gifts to them. And we in turn appreciate their service to our country!!

THE KID'S CHRISTMAS PARTY
The lodge will put on the Kid's Christmas Party on Saturday, December 14th. The LOE provides the cookies and serves them with ice cream. So please make Christmas cookies and bring them to the lodge by 12/14 at 10:00am. Or you can make them anytime and we'll put them in the freezer until the 14th.

BINGO COMMITTEE: Come out and play!! Thank you to the ladies who have stepped up to join a team or to help out as needed!!! AT THIS TIME, WE ARE IN NEED OF LADIES TO HELP OUT OR TO SUBSTITUTE OCCA-SIONALLY! The 3 rotations are for 1 month/4 times per year for our Bingo sessions every Tuesday at 3:45 and 5:45. We will teach you and mentor you along the way. If you'd like to help the hours are 2:00 to 3:45pm for the early bingo or 5-9pm for late bingo. It's easy and lots of fun to help – so contact Elsie, Marianne or any of the Bingo crew if you'd like to join us. Remember, this is our biggest fundraiser and we need the membership to support this effort!! These Bingo sessions are opened to the public (they just have to sign in) – so invite all your friends!!

LOE Name Badges: Continue to wear your badge at all events and at meetings. If you forget there will be a fine jar at the General Meetings!! 25 cents!!

Linda Tank, Secretary
LADIES OF ELKS EVENTS CALENDAR
Tuesday, December 3rd - Board Meeting at 1:00 pm
Monday, December 9th – Potluck at 6:00 pm for LOE members
and their guests with the General Meeting at 7:00 pm
Tom and Jerry Party – Saturday, December 7th at 4:00 pm
Kid's Christmas Party – Saturday, December 14th at 11:30 pm
My choice for Lady Elk of the month for the month of December are all the ladies who worked on our bazaar. These ladies cheerfully and tirelessly donate their time and talents to our bazaar. Some la-dies bake cakes and pies, some ladies bake breads and candies, some ladies make jams. Some ladies knit or crochet, some quilt but all ladies give of their time and energy to make a successful bazaar.
Please congratulate and thank all the Ladies of Elks who do this fantastic job.
Kathy Price, LOE President

2019 LOE Holiday Bazaar Photos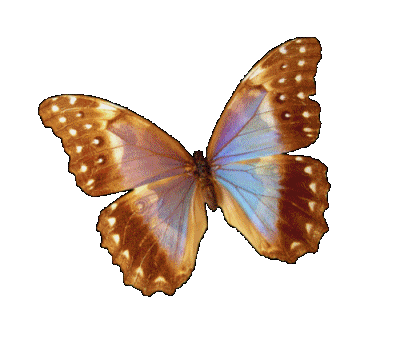 Touch of Home: We sent a shipment to Ron & Sue James' grandson. Thanks go out to the LOE, the Quilt Guild and Rolling Elks who made the 370 dozen cookies we sent!! If you know of a service man or woman who will be deployed in the fall let Marianne know as we would like to plan our next shipment for October.
Our ladies of Elks mailed 12 packages to Jane & Gary Hensen's son-in-law, Nick, who is deployed to the Middle East. It took less than a week for them to arrive. His troops really appreciated receiving the 366 dozen cookies and items from their wish list. They had requested headlamps and they're wearing them while eating cookies in the pictures they sent. It's fun to know that they are enjoying the cookies and all of the goodies . We thank them for their service We thank all of you who donated cookies, those who helped shop and those who helped with the packing and mailing